"We at Lono Sauces believe we have produced two of the most flavorful and unique hot sauces available, and we want you to try them"

"With your backing we will be able to make Lono's commercial sized batches and begin to get our sauces to stores, restaurants and your table. We are eternally grateful for any help you're willing to give us to get our company off the ground."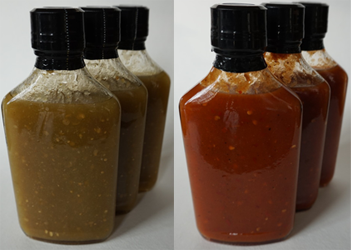 Check them out on Kickstarter and support the small businesses and get them started.  You can also get a free sample of the sauces by filling out the FORM for sample of the Lono's Thai and Tomatillo and Lomo's Habanero.
Delivery should be sometime in February